---
Call today for the next available appointment
949-646-7336 * 310-858-3011
The Obagi Nu-Derm® Skin Health System is not a cosmetic answer to skin care, but a skin health restoration program. Its user-friendly regiments provide a program of "skin exercise" that helps bring skin health to men and women of all ages, skin types and skin colors. Through use of the revolutionary Obagi Blue Peel® in a clinic setting and the Obagi Nu-Derm® Skin Health System at home, significant improvements in skin rejuvenation can be made in:
blemish prone skin
wrinkles
pigmentation problems
sun damage or
generally poor skin quality
Obagi also offers both pre and post laser resurfacing care systems.
---
Th

e Obagi Nu-Derm® program is the only home care program available for overall skin fitness. This concept is so revolutionary it requires the descriptive term "Skin Health" rather than "skin care". The program was initially created by Dr. Zein Obagi, a leading and innovative dermatologist, and is available only through physicians specially trained in the practice of Skin Health and Skin Fitness.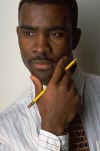 The program is specifically designed to correct uneven pigmentation, unsightly blemishes, sun damaged skin, some fine wrinkles, photo aged skin, age spots, acne, large pores and unsightly razor bumps. It has been effective in treating both men and women off all ages, skin types and colors. Obagi Nu-Derm can deliver needed penetration beyond the surface layer of skin. It restores and renews skin surface and other skin layers.
---