Dr. McBeth has done five years of extensive research to determine the technologies and science, which ensures first patient safety and secondarily, the most effective results for the various laser applications. Concerning the laser hair removal application, we are proud to introduce to the public, the best of the various wavelengths for each skin and hair color. Not every laser is optimum for any skin or hair type; therefore, we offer multiple lasers for permanent hair reduction.
Our latest addition to the laser armamentarium is a very powerful diode laser for hair and blue vein removal. This laser which offers the unique capability of individualized settings, is capable of treating all skin colors including tanned skin! Additionally, it offers contact cooling before, during, and after the laser intense pulse engages the skin. By elongating the pulse width (the amount of time the laser light contacts the skin and hair follicle), one would receive a more gentle delivery of the energy. Remarkably, darker skin types and tanned skin can be treated with greater safety and excellent efficacy!
Dr. McBeth further bases her technique on "starting with a low energy setting and going higher based on the patient's subjective input". This means that regardless of the influence of countless studies and teaching from scholars, she ultimately relies on the patient comfort, clinical objective signs, and scientific understanding to the determine the right amount of energy for any one patient's circumstance. Never forgetting that lasers can harm, yet in the right hands, the devices can be a painless, safe, and most efficacious tool towards permanent hair reduction.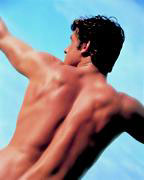 Laser Hair Removal For Your Back, Shoulders, Abdomen, Buttock and Legs
---

For Your Face, Underarms, Lower Stomach, Bikini, and Legs
---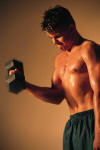 For Your Chest and Arms
---